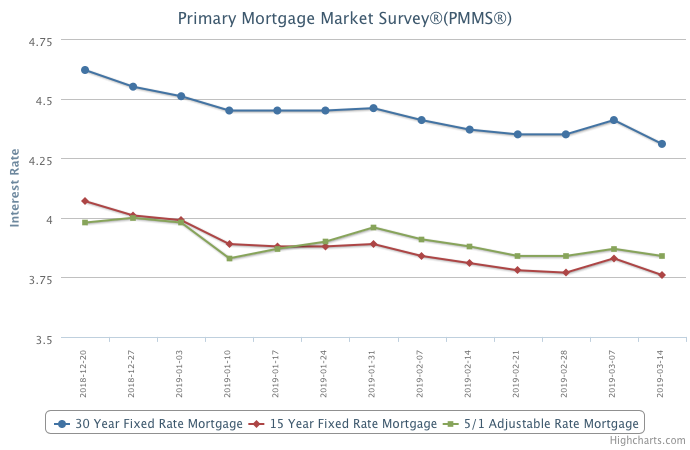 March 14, 2019
Mortgage rates declined decisively this week amid various market reports, a strong bond auction and further uncertainty around the Brexit deal, which all contributed to driving bond yields lower. At 4.31 percent, the average 30-year fixed mortgage rate is at its lowest since February of last year. While these low rates will certainly get the attention of prospective homebuyers, the supply of homes for sale remains stubbornly low.
Information provided by Freddie Mac.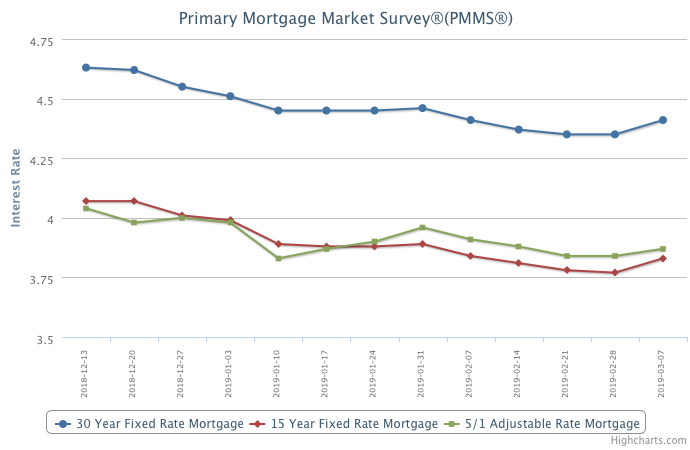 March 7, 2019
While mortgage rates very modestly rose to 4.41 percent this week, they remain below year-ago levels for the fourth week in a row. In late 2018, mortgage rates rose over a full percentage point from the prior year, which was one of the main reasons that weakness in home sales continued into early 2019. However, the impact of recent lower rates and a strong labor market has led to a rise in purchase mortgage demand as we start the spring homebuying season.
Information provided by Freddie Mac.